Not yet a Reliable Partner?
When you've joined you don't have to retrieve and submit the documents that are required by the
Contractor's Liability Act
to your clients. All of your clients can easily retrieve your company's Reliable Partner report in an electronic format.
User Guides and Frequently Asked Questions
All instructions regarding the Reliable Partner service can be found in our help center. Below are some of the most common questions related to the service. Our customer service is also always here to help you.
You can send all certificates via email to
customerservice@vastuugroup.fi (as PDF files)
or alternatively by mail to:
Vastuu Group Oy
Tarvonsalmenkatu 17 B
02600 Espoo
If the insurance period of a submitted certificate has expired, the insurance is no longer visible on your report (if the insurance period on the certificate has been January 1 to December 31, for example). Please contact your insurance company, ask them to send a new liability insurance certificate and send it to us.
If you change your insurance provider you should always notify us about the changes. If you chande your accident insurance provider, remember to send us a certificate of validation.

When changing your pension insurance provider, the fastest way to make sure your report is up to date, is to send us a no more than 10 days old certificate of validation. In other cases the pension insurance information is updated directly from the pension insurance provider. Dependant on the insurance provider the information is updated in approximately 2 months.
The "Tietoja odotetaan", or "Information pending", symbol means that information is either missing from your report or that we are waiting for information, for example from your pension insurance company. Please contact our customer service and supply us with the missing information.
The "Selvitä", or "Clarify", symbol means that your organisation's tax and/or pension insurance information need to be clarified. Contact the customer service of the Tax Administration and/or your pension insurance company to find out the reason for the symbol and settle missed payments. Submit payment certificates to us to remove the symbol.
Collect customer reviews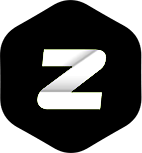 Katso yrityksen selvitys Zeckitistä
Collect customer reviews directly on your company website by embedding the Zeckit Company info widget into your website. The widget also has your Reliable Partner logo on it. (For the widget to work your company must have a Finnish Business ID.)
Add more value to your report
Did you know, that in addition to the information required by the Contractor's Liability Act, you can also add voluntary information to your Reliable Partner report. This includes:
information of a liability insurance
information of an insurance against treatment injury
information of transport licences
a RALA qualification certificate
a Bisnode rating logo (AAA-A) and
the Strongest in Finland certificate.
Contact us below for more information.

{% endraw %}